We previously shared about three AI powered features coming to G Suite. This week, Google delighted us again with exciting new updates, this time, for Google Classroom!
Organize Assignments and Discussions in Classwork
There used to be only a single Stream for students and teachers to share content and ideas. With the refreshed Classroom, Google introduces a new page which separates student discussions from the actual class discussion and resources (documents, quizzes, assignments, etc.)
With the addition of Classwork, teachers can create Topics to organize assignments and discussions per class into modules or units.
The Stream page now serves as an online classroom community that helps students develop their communication skills.
Old Single Stream View:
Classwork view:
Teachers can also rearrange Topics in Classwork as well as copy or reuse previous classes from one class to another. All documents will be copied as drafts allowing instructors to make modifications before posting.
Speed up feedback with built-in Comment Bank
Giving actionable feedback is essential in the learning process. However, it can be very time consuming to give personalized feedback to every student. In the updated Google Classroom, teachers now have a comments bank for commonly used feedback.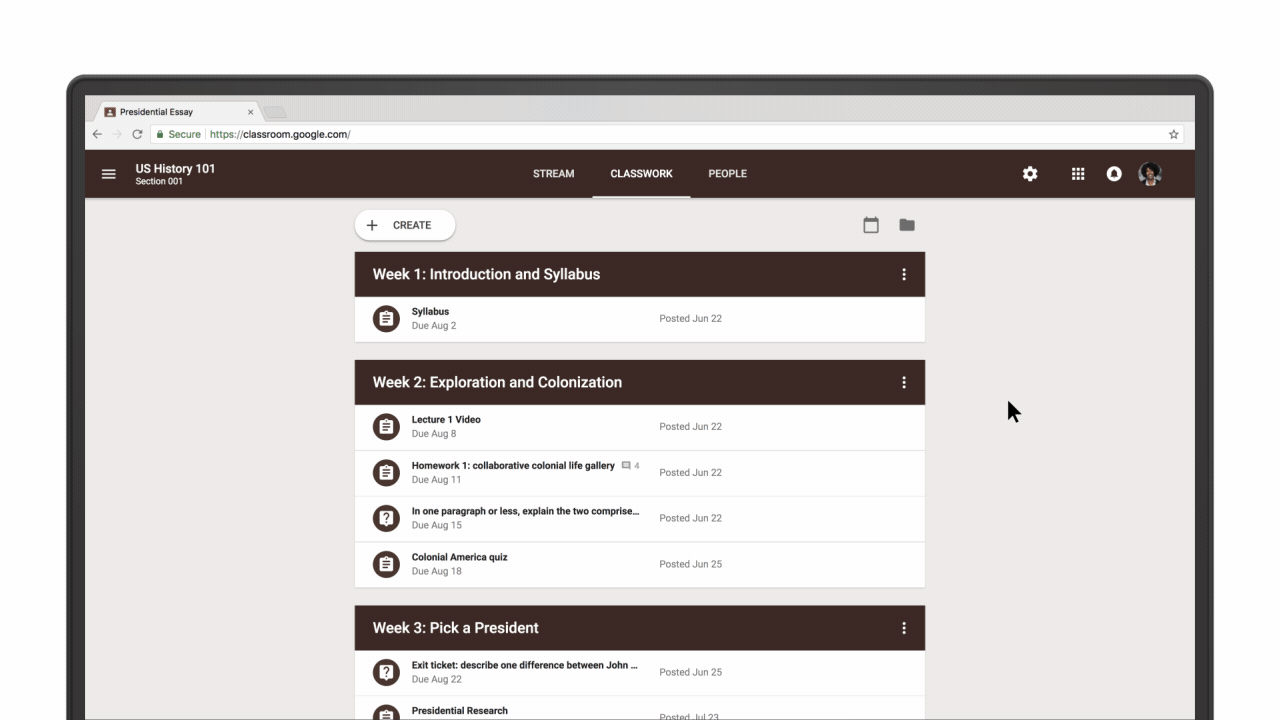 These two new features are Classroom's biggest redesign yet and the team will be releasing even more changes soon such as the ability to create quizzes in "locked mode" where students get a distraction-free experience when taking exams using Forms on managed Chromebooks.